Looking for a funky, scented soap that will leave you smelling like a million bucks? Have you searched high and low for shower products that go beyond the garden variety soap bars of Dial, Oil of Olay and Coast? You have come to the right article.
The following suggestions from the staff of Wooded Hills Magazine will leave the competition foaming, while leaving you radiant with a clean, fresh scent and a sparkling outlook to face the day. These are some of the best stores around Woodland Hills for decadent soaps and bath products, so get ready for a foray into self-pampering…maybe one you've never experienced before.
Simply handmade for you is the brainchild of a husband and wife team, Connie Veliz Smith and Chuck Smith, Certified Soap Maker and Soap Dish Maker respectively. Their goal, from the start, has been to create the best products for sensitive skin as well as the rest of the family, using quality, skin-loving ingredients for a premium experience. Every product sold through Simply handmade is personally designed and tested by the duo, who now offer a myriad of items the whole family can use, including unscented ones just naked line for customers who suffer from more sensitive dermatological surfaces. Indeed, Mr. and Mrs. Smith care about what we put on our skin – and believe you do too.
Zen Girl, headquartered at 21781 Ventura Boulevard #53A, offers unique crystal bracelets and aromatherapy products to help connect the mind, body and soul, the aim of which is for clients to program them with specific intention – i.e. manifestation , new beginning, transformation, etc. The founder, Tara, created Zen Girl to help alleviate the challenges we all face in our daily lives – whether it's struggling to find our life's purpose, finding new love, or going through a spiritual awakening/journey. In the area of ​​home and bath products, Zen Girl offers sea foam gel, soaking baths, candles, intention rollers and glisten 'n glow scrubs.
Ash Bay Soap., located at 433 East Broadway in Long Beach, offers high quality, smart and reliable online bath and body products made with essential oils and natural fragrance blends. The company uses pigments in some of its soaps, however, they are filtered to remove all impurities; for those who don't like perfumes and dyes, Ash BayProducts are available in unscented and "naked" (ie, no colorants) form – at no additional cost.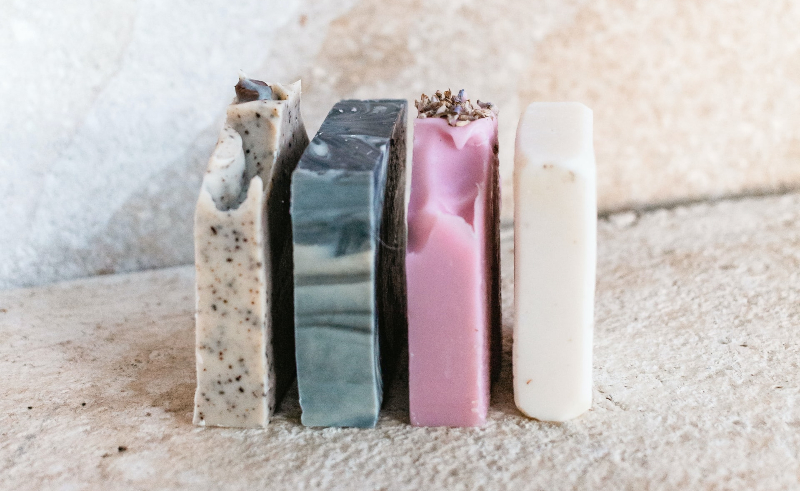 Sustainable, located at 20969 Ventura Boulevard Office 30is San Fernando Valleyis 's first refill shop, allowing customers to bring their own jars and choose from over 70 refillable products. Their goal is to divert one million single-use bottles from waste and recycling streams. Woman owned and operated, Sustainable was described as a "low waste store for your zero waste intentions", established in October 2019 by Laura Yochum, a sustainable lifestyle specialist with a design certification from The Permaculture Academy of Los Angeles; Since then, the shop has evolved to include hair, bar soaps, face and body, garden, kids, kitchen, laundry and other products, becoming a one-stop-shop for Angelinos accustomed to a enhanced personal hygiene experience.
Refilling the well, located at 120 South Topanga Canyon Boulevard #100 in Topanga, offers over 80 refillable products, so you can bring your own bottle or jar – or even an old plastic container – and as long as it's clean, the company will refill it. Shop for home, bath & body, kitchen, cleaning, garden, kids, pets and other products from one of Woodland Hills' most diverse businesses in the world of refills clean for home and body. Since Blue chamomile and sandalwood bath and body oil for Palmarosa + Aloe Facial Cleanser by Earth tu Face, Soap-on-a-Rope by terra-tory Skincare, Moon Body Balm Bars in boxes and Pink Clay Facial Barsyou can find everything about bath and body products on Well.
Ready to smell absolutely delicious this summer? Head to any of the stores we've featured in this article and prepare to be wowed by these soaps and bath products around Woodland Hills.